Its me! I am still here! I know it has been a while, there have been an abundance of stuff going on around here. I am settling into the scheduled life.
(ok, not settling, fighting it every chance I get, but that is beside the point.)
There is this very cool place at my home, which needs a name,(others just call it a shed, but it is so much more! Which is why it must be named)
I will share with you after the Holidays...
Oh the Holidays, starting with Thanksgiving... and Christmas, ... and on to New Years Day.... Even if I am ahead I seem to feel I don't have enough done. Then I have dear friends who are making cookies, ok her start day for cookies she makes 10 Dozen... then she continues to bake for DAYS! And other friends with Crafty snacks that look like reindeer, oh how cute made from marshmallows and dipped in chocolate with pretzel antlers.
Let me tell you I have ideas all year about my "Christmas Picture" and it usually never happens. I know I am not the only one out there like this.... or am I?
Today I want to share a few of my home made ornaments.
This one is soo simple.
A small wooden block covered with papers of all patterns on each side with a small eye hook to hang it from. The paper was glued on and the edges were sanded and touched up with a sprinkling of glitter. The sides can also be stamped, or decoupaged with sheet music or retro Christmas graphics. FUN Sounds like I will be making a few more ornaments this year.
Now I love the simplicity of this one...
A Baby's First ornament
It is like a mini book (Which I love) to hang on the Christmas tree to remember baby's first Christmas for years to come.
A very simple construction using playing cards,
who doesn't have a few decks in the house that are not complete?
(We have more than a few)
Covered in paper and stamped up and decorated with ribbon.
And when Christmas is over take some of your little ones photos and put them on the pages!
Adorable!

Check out more cool DIY ornaments at: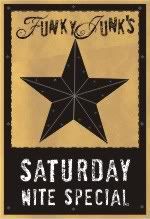 See ya there!